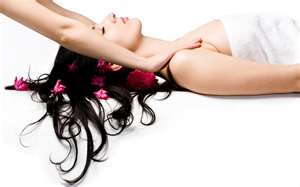 Welcome to Sarah-k-Massage therapy Clinic
The Sarah-K- Massage Therapy Clinic is the newest addition to Sackville and conveniently located at 446 Sackville Drive, Lower Sackville, 15 minutes from the downtown Halifax and Dartmouth area. The clinic offers a modern, and relaxing space to receive therapeutic and relaxation massage with a registered massage therapist (RMT).
Our Massage Therapists use Swedish massage, along with many other techniques and modalities such as Neuromuscular Facilitation (NMT), Trigger Point Therapy, and Myofascial Release. In addition, therapeutic exercise, stretching and postural education is also part of an average massage therapy visit.

We also consider infant and child massage treatments to be a beneficial part of development. Studies show that whether it be for continuous care for conditions or general maintenance massage is recommended for overall health and well-being.
Medical Coverage
We accept Medical Coverage (Blue Cross, SunLIfe etc.)
Receipts will be provided for insurance purposes.

Giving the gift of relaxation is perfect for any occasion.
If you need to get something special for a friend or loved one consider a gift certificate from Sarah-k-Massage Therapy.
Gift Certificates are available for any of our therapy modalities, and at any value level.

*Birthdays *Weddings *Bachelorette *Mothers day *Fathers day *Chrstmas *Anniversary